Advance tickets for the 2-day festival are $20 and are good for both days. Tickets at the gate are $25, with children under 10 admitted free. A limited number of advance sale tickets are still available at Dash's Market locations.
Tickets at the gate will be $25, with children under 10 admitted free.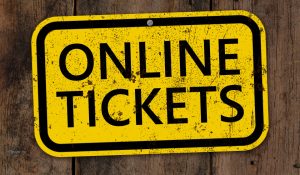 Advance online purchased tickets are $20 each plus $1 convenience fee per ticket up to six (children under 10 are FREE). Choose how many tickets you want from the dropdown menu and click the Pay Now button. That will take to the Paypal checkout where you can pay using your  Paypal account or by credit or debit card. You must include your shipping address and your email.
Note:  The receipt will say "Clarence Newstead Meals on Wheels Task Force, Inc."
Tickets are also available at all Dash's Market Locations and the Rock Oak offices: 9925 Whitwick Ter, Clarence, NY 14031.